Build your software development team in Brazil
Teamit connects North American companies with highly qualified, high-quality, vetted, English-speaking software developers in Brazil. We rely on our referral community through its extensive connections and full-time technical recruitment team in Brazil for access to intermediate and senior developers. All our candidates are proficient in English, qualified, and vetted helping you hire and scale quickly.
Featured talent in Brazil available for hire
Check out our featured ready-to-hire, vetted tech talent below based in Brazil.
1. iOS Developer - 10 years of experience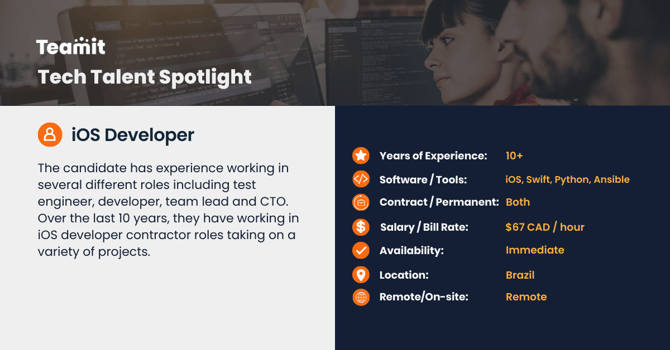 2. QA Engineer - 10 years of experience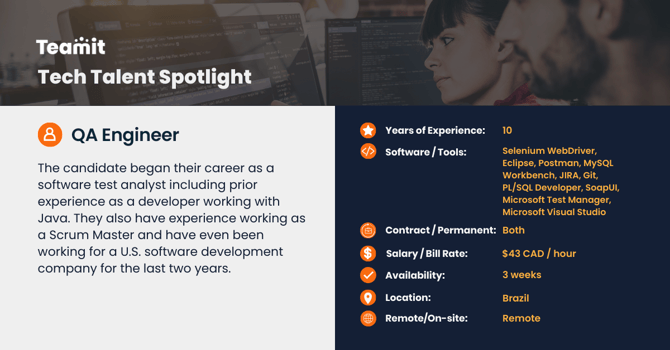 3. Senior Android Developer - 10+ years of experience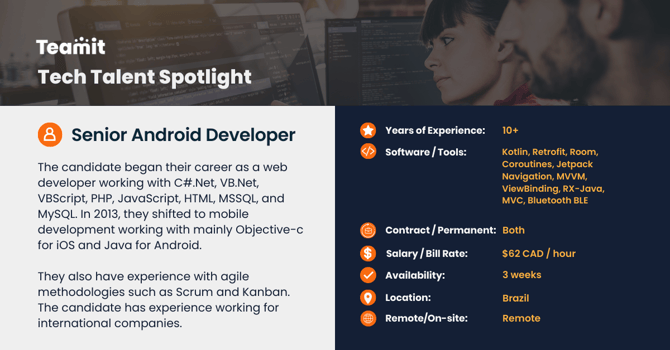 4. Software Engineer - 3+ years of experience
5. Scrum Master - 6+ years of experience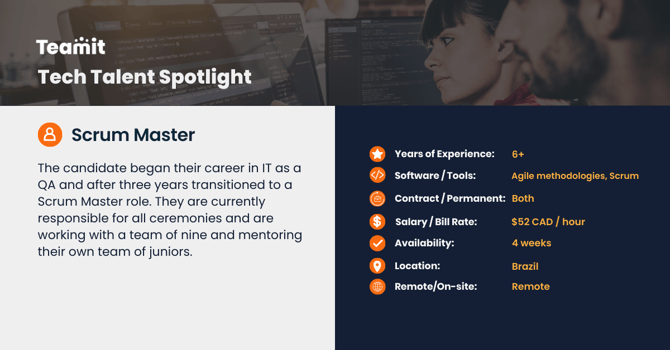 Interested in a candidate?
See a candidate you like? From Full Stack Engineers, Data Scientists, and Product Managers to Developers, take the stress and uncertainty out of the hiring process and get access to our exclusive, vetted, top tech talent community.
Book a discovery call today and learn how we can help you build a high-performing technical team in Canada or Brazil.
Download our 2023 Tech Salary & Hiring Guide
Download our 2023 Tech Salary & Hiring Guide for the latest salary data for hiring permanent and contract software developers in Canada and Brazil.