Get access to our exclusive Top Tech Talent Community
Teamit is a Canadian technical recruitment agency helping growth-focused companies find and hire high-performing talent across North America and South America. Our tech talent community is highly qualified, vetted and referred to us through established, reputable IT and technical candidates that we know and trust.
Canadian top tech talent available for hire
Check out our featured ready-to-hire, vetted tech talent below.
1. SDET - 12+ years of experience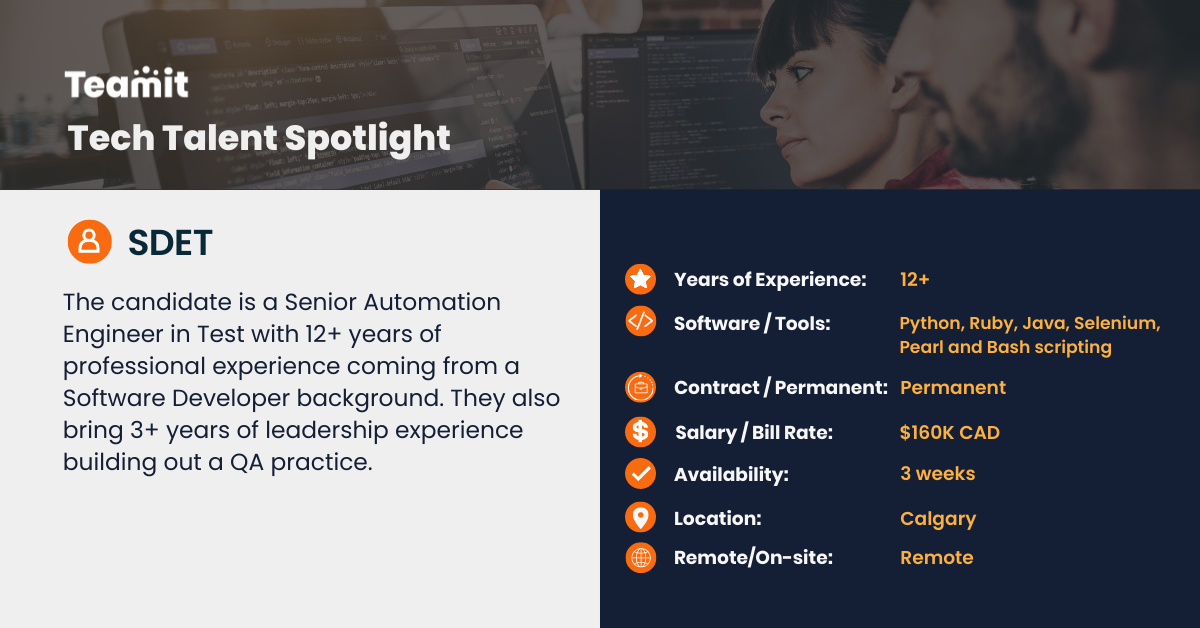 2. NodesJS Developer - 7+ years of experience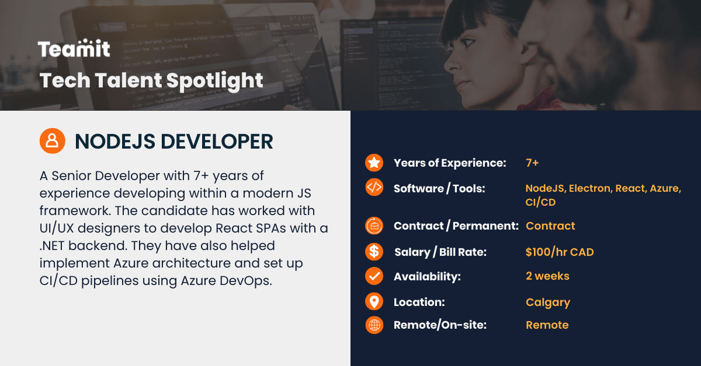 3. QA Lead - 9+ years of experience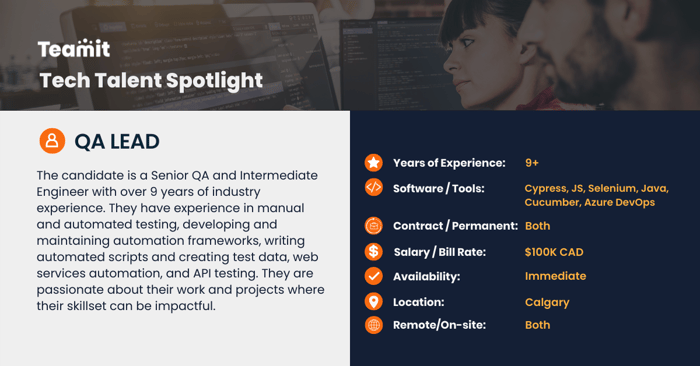 4. Front-end Developer - 4+ years of experience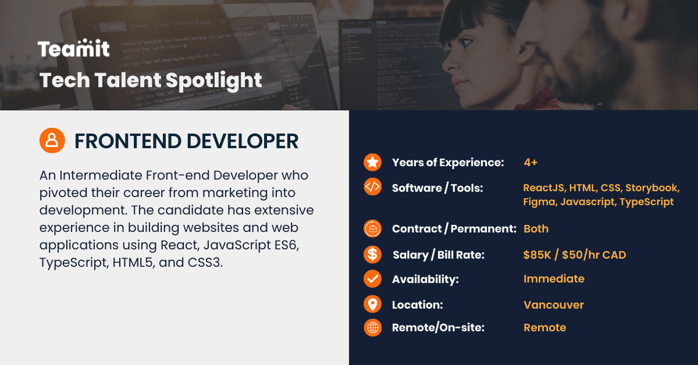 Interested in a candidate?
See a candidate you like? From Full Stack Engineers, Data Scientists, and Product Managers to Developers, take the stress and uncertainty out of the hiring process and get access to our exclusive, vetted, top tech talent community.
Book a discovery call today and learn how we can help you build a high-performing technical team in Canada.
Download our 2023 Tech Salary & Hiring Guide
Download our 2023 Tech Salary & Hiring Guide for the latest salary data for hiring permanent and contract software developers in Canada and Brazil.