Over the past several weeks we've heard through media and our personal networks of the tough decisions companies are having to make around layoffs – only made harder by being remote.
Travel Management company TripActions decided to layoff 100 customer support employees in a mass Zoom call. Employees reported feeling blindsided, and it appears that mass-panic ensued on the call. The CEO defended the actions after criticism arose on social media.
For insight on what it is like being on the receiving end of a remote layoff, this post by a remote work recently let go is worth a read.
For those planning remote layoffs, we've summarized one of the best guides we've found on the subject below, care of the Employers Association of the Northeast:
If possible, use video conference software and do it face-to-face (aka one on one, not one to many.)
Deliver your key messages the same way you would in person. Allow the employee space and time to ask clarifying questions.
Be prepared to discuss the logistics and expectations of returning company property.

Consider time zones and be considerate of the time of day, and day of the week, when scheduling the meeting.

Send follow-up documents immediately. Send any documents via same-day or next-day delivery and require a signature and delivery confirmation or use digital documentation if company policies allow.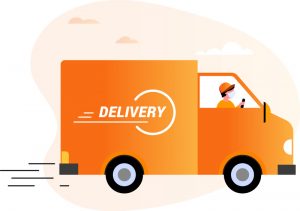 In your follow-up ensure directions are clear on how to return physical property (i.e. laptop or phone) and company files. Currently, most major mail and delivery services are running, and you can see their service status here: Canada Post, US Post, FedEx, UPS.
You may consider a disinfecting strategy for when these devices arrive at your door.
In addition to the above list, we also recommend you have clear and thought-out IT and Communications strategies for remote layoffs.
Further Reading