From her first Slackware

discovery in Romania to

working her remote dream job in Silicon Valley, follow along as we unwind

Monica's journey as a woman in

tech
Meet Monica Olinescu a Senior Software Developer based in Vancouver, British Columbia. Monica works at The RealReal, a San Francisco-based company and the world's largest online marketplace for authenticated, resale luxury goods.
Monica's primary goal at The RealReal is to deliver software features and ensure a healthy codebase so the company runs smoothly and continues to grow a successful business.
Monica's remote job allows her to live an active lifestyle. In her spare time, she is an avid rock climber and has climbed all over the world including Asia, Europe and North America. She also enjoys cooking and has taken up woodworking—building cabinets and drawers to upgrade her camper van for adventures to come.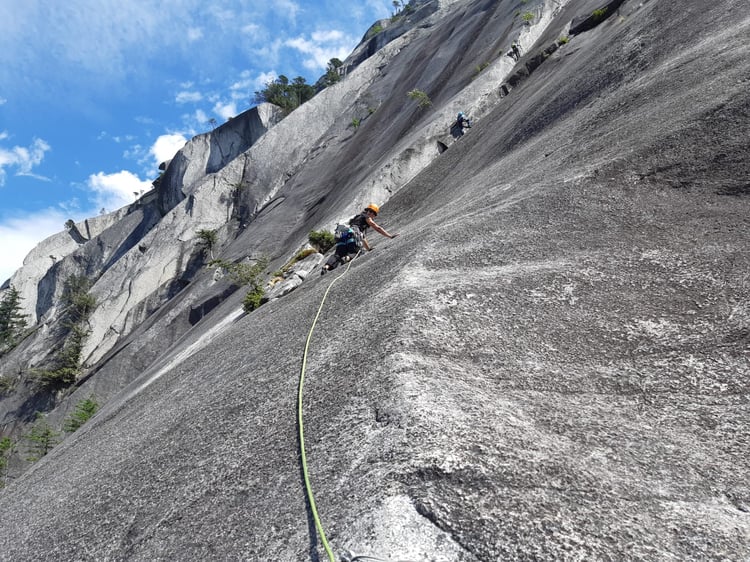 Monica's career journey has been interesting. Her love of tech started as a child in Romania, and she's had many adventures leading up to meeting Teamit and securing her dream job working for a U.S. tech company.
In our interview, she shares her background as a developer, how she got to where she is today and advice for women thinking about entering the tech sector.
The path to becoming a software developer
At age 12 living in Romania, Monica would buy PC magazines. It was the computer game on CD that came with each issue that she was most excited about. One day the CD she received was a Linux distribution software called Slackware. It was at that moment she became exposed to the world of programming.
"At first, I was kind of bummed out, I thought, What no game?," she said. "There was no internet or PlayStation back then so, out of boredom I decided to install the software."
Monica became interested and started taking programming courses designed for kids and learned her first programming language, Turbo Pascal. At a young age, she knew she wanted to be a software developer. Her family eventually immigrated to Canada in Toronto and when it was time to apply for university, she knew she wanted to study computer science.
After completing her degree at the University of Toronto in Computer Science, Monica enrolled in a Masters program in Computer Aided Language Learning. "I've always been passionate about human and programming languages," she said.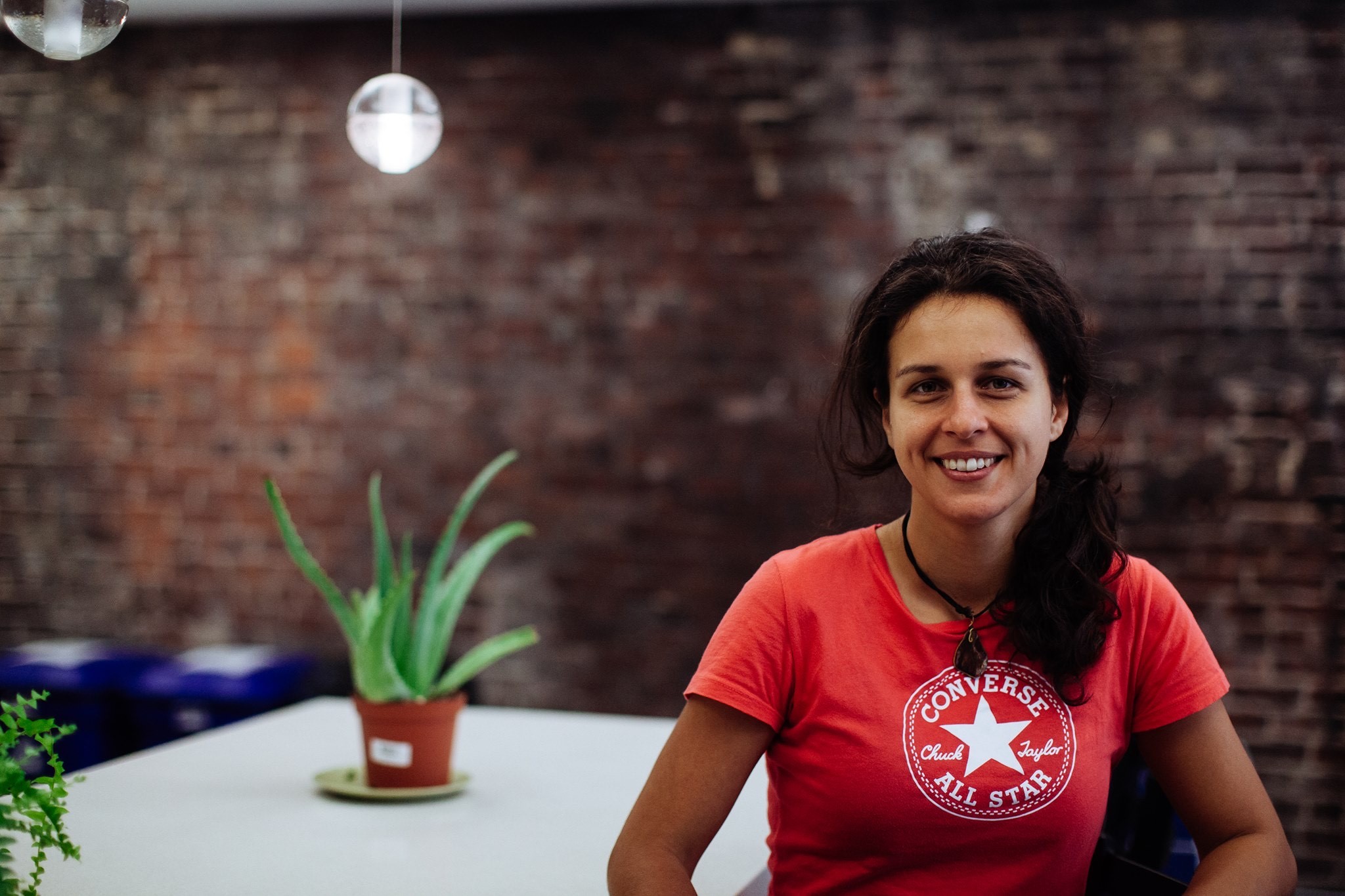 Through her internships, Monica was able to experience what it was like working for large corporations, interning at two Canadian tech companies, including Data Mirror which has since been acquired by IBM.
Although it was great exposure and a valuable experience, Monica was young and wanted something more. After graduating, she and her friend decided to start their own company that specialized in web design and development.
After some experience as an entrepreneur she decided to change gears and had her heart set on working for a San Francisco startup which led her to Clipik.
"I was one of two developers and we had to be scrappy, creative, and work really hard to get this product launched and off the ground," she said. "After about a year, we ran out of runaway and the company shut down, but I learned a lot and it was a great experience."
Throughout her career, Monica has worked for several companies (large and small) and even on her own projects, all of which have had their perks and have taken her to where she is now.
"It can be hard to learn new skills quickly enough in a 9 to 5 job because you can't take on the types of risks that you can take on your own project," Olinescu says. "Whereas when I've worked on my own projects, that's where I've learned a ton. Then I can bring those learnings and apply it to my job as a contractor or employee."
Advice for women entering the tech sector
Monica has worked in the tech sector her entire career and it hasn't been unusual for her to be the only woman on the developer team.
"I've always worked with people who have been very respectful and supportive of women joining teams," she commented. "However, imposter syndrome is a huge problem in this industry and we're all affected by it at one point or another. Working in a more competitive work environment can be off putting if you're not used to it."
According to PwC, women occupy only 30% of jobs in tech across the G7. However, more women are entering the tech space.
"I've seen much more women developers entering the industry in the last four years," she says. "My hope is that in a few years from now a lot of the stereotypes we're seeing in the industry are going to start to fade as more and more women get more and more experience and end up in tech-oriented, leadership roles."
If you're a woman thinking about a career in tech, Monica's piece of advice is to believe in yourself.
"There is a lot to be learned right now in tech and it can be really intimidating. It takes a long time to get to the point where you can feel comfortable in this field and it's perfectly normal to have to spend a couple of years continuously learning until you can be comfortable," she says. "So, keep going and believe in yourself. If you enjoy it, then go for it because you will definitely get better. It's just a matter of practice."
How Teamit helped Monica find her dream job
Monica has always found work through referrals and her exposure to Teamit was no different.
She was introduced to Teamit and their recruitment services at a time when she was looking for a contract placement. The Founder & Director of Engineering at Lighthouse Labs, a Canadian-based tech education company where Monica was serving as an instructor and mentor, made the connection.
This was her first time working with a recruitment agency. Teamit's Senior Technical Recruiter, Nandor Fodor, worked closely with Monica to find a placement that met her criteria.
"One of the things that I really appreciated about working with Nandor is that I could be completely honest and open with him about what I was looking for. In return, he was very honest and open about the types of companies that Teamit works with and I could tell that he could help me find a good fit," she said.
"The team was also transparent around compensation and explained how the business model worked end-to-end. Knowing and understanding this made me feel more comfortable."
She adds that one of the hardest things to do as a candidate is market yourself and this is an area developers can struggle in.
"Working with companies like Teamit is valuable because they can make some of those connections for you and open doors to places for developers that might not be easily accessible if you don't have strong sales skills," she said. "Teamit's flexibility and willingness to work with you is great because you can be hired as a team or as an individual."
Teamit specializes in building high-performing, remote technical teams in Canada – often for American companies looking across the border for exceptional talent.
Monica feels good about doing innovative work while being able to remain in Canada, "Teamit is helping draw some of that wealth back into Canada, which is great.".
Interested in working with Teamit?
If you're an employer in North America looking to build a software development team in Canada, we can help. Before any engagement begins, we conduct an in-depth introductory call to understand your needs and the challenges you're looking to solve. Book a recruitment discovery call today.
You can also check out our hiring and salary guide for businesses working with or developing remote teams in IT:
Are you a candidate interested in working with people you know and trust and want access to vetted high-quality remote opportunities across North America? Learn more about how to join our community.